Word of Wisdom
The transparent Yogi says to his pupil: You can listen, read and dictate what I say, but you can only hear a thousand years from what you knew five thousand years ago. Try the world but to give
I have no words to answer.
Wish you get out.
Behind the words, the white between the written letters.
Recovery is always Now.
Being sick is always yesterday and tomorrow.
God is a symbol of reality.
The darkness is what they make of God.
The desire is that you take that away.
Command is life: bringing the physical to the spiritual.
spiritualise The substance.
Not hard work, but work with your heart!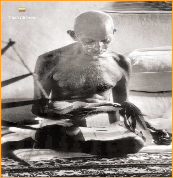 Every lie breaks you.
It prevents the truth.
Lay down on things as they are.
Detachment is not fighting.
Who loves late.
Do not judge.
No one is happy, no one taught!
What do all men with power? More power
Let me be what grain of sand is part of the beach.
Let me drop of water that comes back home in the ocean.